For policy and practice to be effective in its goals, it is necessary to link political decisions to reliable and relevant research and evidence. We strive to have this achieved by organizing forums where practitioners, policy makers and other development actors meet with researchers and share knowledge, challenges experienced, and engage in pluralistic discussions to help define common grounds and formation of potential partnerships.
If you fall in any of the categories mentioned above and you would like to be part of these forums contact us
here
and check the events section for more information on any upcoming event.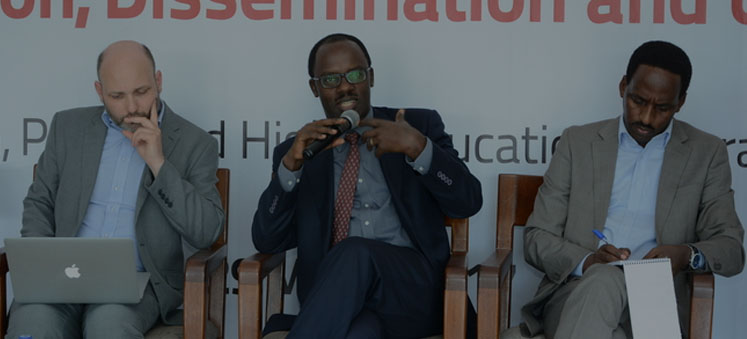 Once the Aegis' commissioned researchers come up with their final drafts, we organise a conference bringing together all stakeholders somehow connected with the content of the relevant projects. The aim of this conference is to get constructive feedback from participants with the hope that such feedback would further enrich the paper. This engagement also strengthens commitment and capacity of research users to somewhat own, access, evaluate, synthesise and ultimately use research findings and recommendations in their work.
Policy dialogue & Research seminars
Research seminars are mainly focused on exchanging on findings from research projects conducted by either Aegis Trust grant recipients or third parties as long as the topic is found to be interesting for Aegis Trust's main Peacebuilding mission and is topical within the Rwandan context. Policy dialogues mostly focus on publications by Rwandan official bodies. The aim of the dialogue is to deepen participants' understanding on the findings in the publications or the methodological approaches used in data gathering.
If you would like to participate in our capacity-building programme contact us here and check the events section for more information on any upcoming event.