Research-Led Peace Education As Crisis Prevention In Central Africa
Peace education has the potential to fashion novel ways for children to cope with violent conflict. Rwanda has pioneered the incorporation of Peace and Values Education (PVE) into the national high school curriculum. This project draws on humanities and social science research by Rwandan scholars to analyze the impact of this PVE intervention, exploring how teaching materials can enable critical discussions and its value for similar PVE interventions in the Central African Republic (CAR). Building on a long-term collaboration among the Aegis Trust, King's College London and SOAS, this work contributes to understanding how peace education can form part of a crisis prevention approach to ongoing, protracted and structurally embedded violence.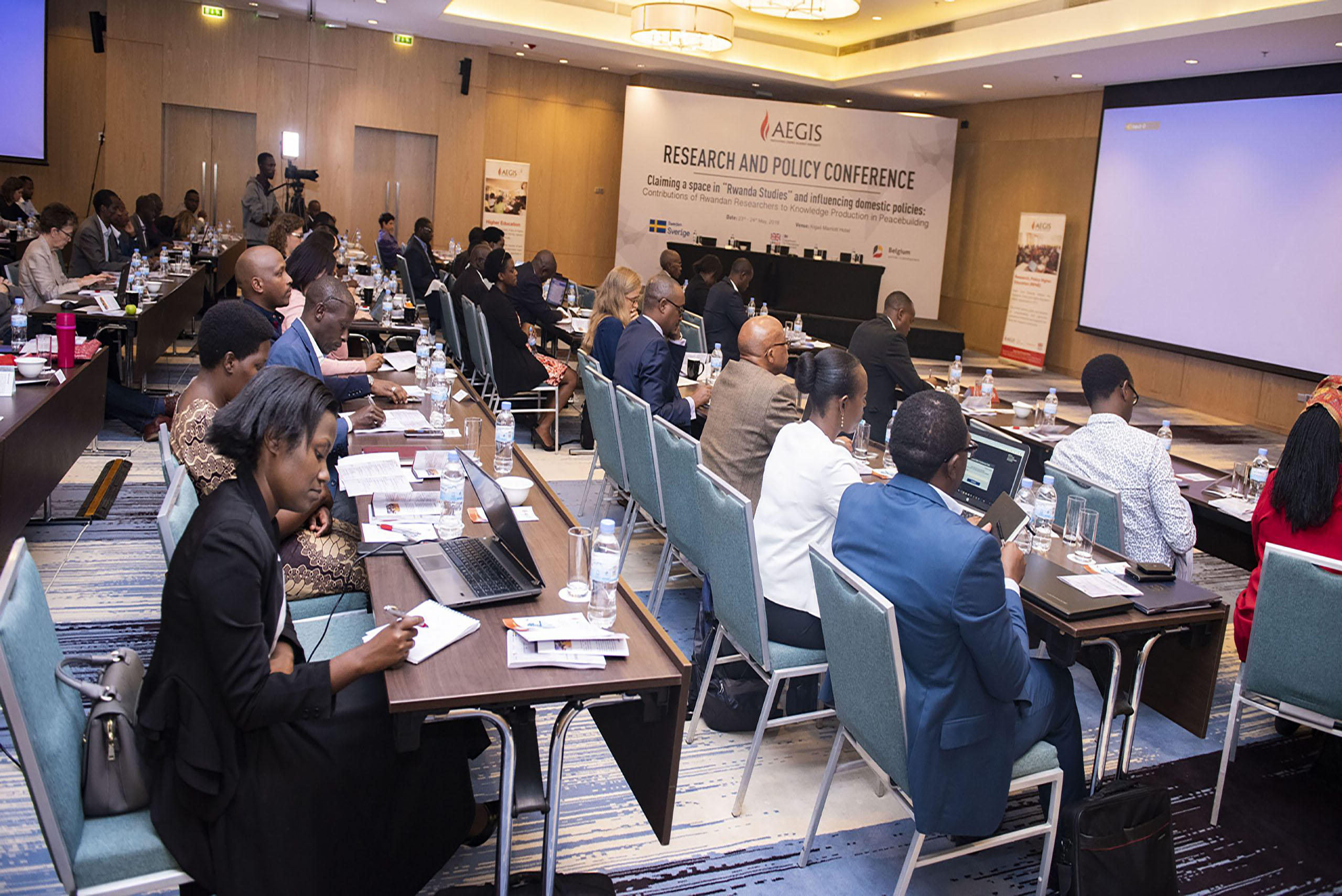 Activities and Publications
Policy Report – Research-led Peace Education as Crisis Prevention
In 2015 Rwanda adopted a ground-breaking Competence-Based Curriculum. Peace and Values Education (PVE) was incorporated in this curriculum as a cross-cutting issue 'mainstreamed' across different subjects.1 This approach is consistent with a broader trend that has seen the centring of education as a conflict prevention strategy.2 The pedagogical potential in peace education is widely and increasingly recognised.3 In an ideal form, peace education seeks to redress direct, structural and cultural forms of violence by equipping learners with "knowledge, skills, attitudes, behaviours, and worldviews that promote the culture of peace."4 In practice, peace education inevitably encounters many of the underlying struggles, tensions, contestations and divisions that fuelled the direct violence.5 Understanding how PVE can engage with this socially sensitive material and whether humanities and social science research can support this teaching is key to determining whether peace education can fashion novel ways for young people to cope with violent conflict and be an active part of conflict prevention
The First Reflexive Review Workshop on Research-Led Peace Education as Crisis Prevention held on 10 September 2020
The first Reflexive Review Workshop on 'Research-Led Peace Education' was hosted online on 10 September 2020. It was attended by 30 participants from five groups, namely high school teachers, high school students, government policy makers, civil society representatives and academics working in peace education. The workshop offered an opportunity for these participants to critically reflect on their experiences and understanding of peace education in Rwanda today. The discussions included key Rwandan policy engagement with notable contributions from Joan Murungi, Head of Curriculum, Teaching and Learning Resources Department at the Rwandan Education Board; Johnson Mugaga, Divisional Manager at the National Unity and Reconciliation Commission; and Dr Aggee Shyaka, Director of the Centre for Conflict Management (CCM) at the University of Rwanda. Through breakout sessions and collective public discussions, participants were invited to reflect on their own engagement with peace education in Rwanda. In addition, they offered feedback on the policy report 'The Landscape of Peace Education in Rwanda' co-authored by the project team. Following this workshop, the research team identified sixteen participants with whom we conducted follow-up interviews from September 2020 to January 2021, offering the opportunity for further reflection on their role in, and understandings of, peace education in Rwanda. This was followed by a period of school-based empirical work in June and July 2021. The project team worked in three provinces and in the City of Kigali. Ten schools were selected in four districts (Burera, Karongi, Bugesera and Gasabo) and we conducted nine classroom observations and twenty one focus group discussions with learners, teachers and parents. This work helped to identify areas of pedagogical sensitivity, highlighting how teaching materials can enable learning that recognizes participants' different forms of woundedness and the continuation of differences between how "difficult histories" are discussed in the public and private settings.  
The Second Reflexive Review Workshop on Research-Led Peace Education as Crisis Prevention held on 25 November 2021
The second Reflexive Review was hosted online on 25th November 2021. Having mapped the full range of Peace and Value Education (PVE) teaching materials used across government, educational, NGO, faith-based and informal settings, the research team developed model lesson plans informed by their current research on post-conflict reconstruction. The first half of the workshop focused on a discussion of the project team's draft academic papers which explore how PVE actors currently identify and navigate sensitive social issues. In the second half of the workshop participants discussed draft versions of the research team's model lesson plans. These plans were designed to enable learners to discuss socially sensitive subject matter in a supported and safe environment. The final model lesson plans will be included on the Aegis Trust's innovative learning platform, Ubumuntu. The platform offers access to PVE teaching materials currently being used in 4,300 schools across Rwanda.
Comparative Conversations on Peace Education held on 10 December 2021
This workshop will bring the findings of this project into global and regional comparative perspective. Exploring the extension of research-led peace education as a preventive response in other post-conflict crisis settings, with a particular focus on the Central African Republic.